HARDWOOD FLOORING
Hardwood Flooring
Today's hardwood flooring isn't the same found in your grandparent's house. With modern manufacturing improvements, hardwood surfaces now have water and scratch resistant qualities that make it a great choice for busy families and high traffic areas. And nothing in the flooring industry can match the overall character and look of natural wood flooring. Over time, your hardwood floors will age with a beauty unrivaled by other flooring materials.
Because of its long-lasting qualities and natural characteristics, solid hardwoods can even help the air quality in your living space by not introducing any residual chemicals that are present in other manufactured flooring products. It enhances the look of your home and is easy to clean. Strong and durable, hardwood flooring has a consistent track record of increasing a property's value.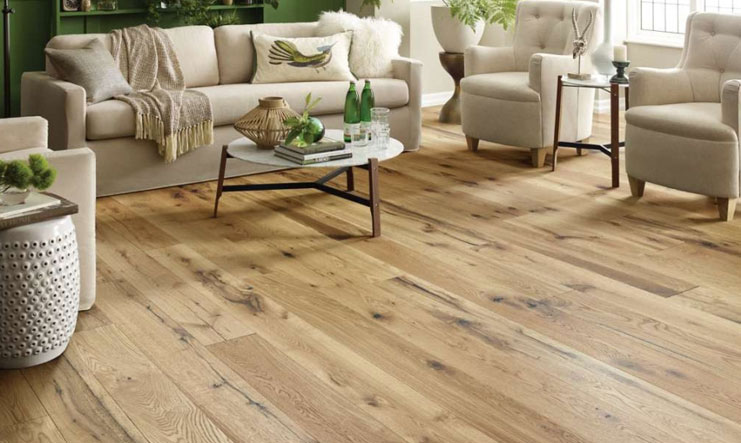 save time and money and
receive top quality hardwood flooring.
Let the design and installation experts at Williams Carpet & Flooring Outlet
guide you through your next home or business hardwood flooring project.
Your Hardwood Destination
Williams Carpet & Flooring Outlet in Wilmington, NC, is a premier destination for hardwood floors. As an authorized dealer for manufacturers like Anderson, Shaw, Mullican, and LM Flooring, we have a wide selection of finishes and styles for you to choose from.
Whether it's a wide or narrow plank, dark-stained or bleached beach style, our vast selection will meet any design preference you desire. Our flooring professionals are here to guide and advise you on the best choice for your project. Visit our showroom today to begin planning your flooring project with trusted professionals.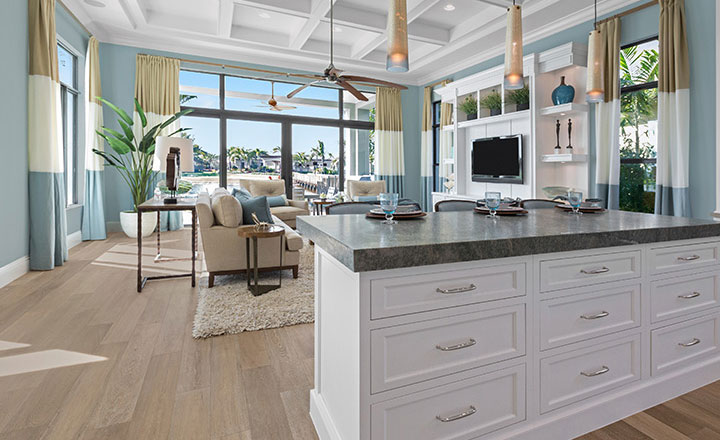 Solid or Engineered
Solid hardwood is exactly as its name indicates – the flooring plank is made up entirely of solid hardwood. Usually consisting of a hardwood species like oak, maple, or walnut, solid hardwood's major advantage is that it can be sanded and polished several times over its lifespan, which can last 100 years or more.
Less expensive engineered hardwood is made from a thin layer of hardwood surface bonded on top of a quality plywood layer.  It looks similar to solid hardwood on its surface, but typically can only be sanded and polished once, maybe twice, in its lifetime due to the thin, top surface layer of hardwood. Its construction does lend itself to better stability in living areas that are subject to wide changes in temperature and humidity. Engineered hardwoods typically last 25 to 30 years.
Let the flooring professionals at Williams Carpet & Flooring Outlet guide you with your next flooring project. We can help you decide on the best flooring choice for your living space. Williams offers design assistance, financing options, and in-house installation experts to make sure your flooring upgrade is completed correctly and with the least amount of interruption to your schedule.